Over 40 Years of Proven Performance
All Metals offers dedicated processing and logistics services to complex metals supply chains, including mills, service centers, trading companies, Tier 1 and Tier 2 stampers, and a variety of OEMs.
We are committed to delivering perfect quality and Just-In-Time service through two strategically-located facilities in Spartanburg, SC and Cartersville, GA, and a fleet of more than 100 trucks throughout the Southeast of the United States.
We value Safety, Quality, and Productivity
We believe in a holistic approach to safety, quality, and productivity. Our entire team adopts a mindset that combines all three of these values — with engagement at all levels — from point to point.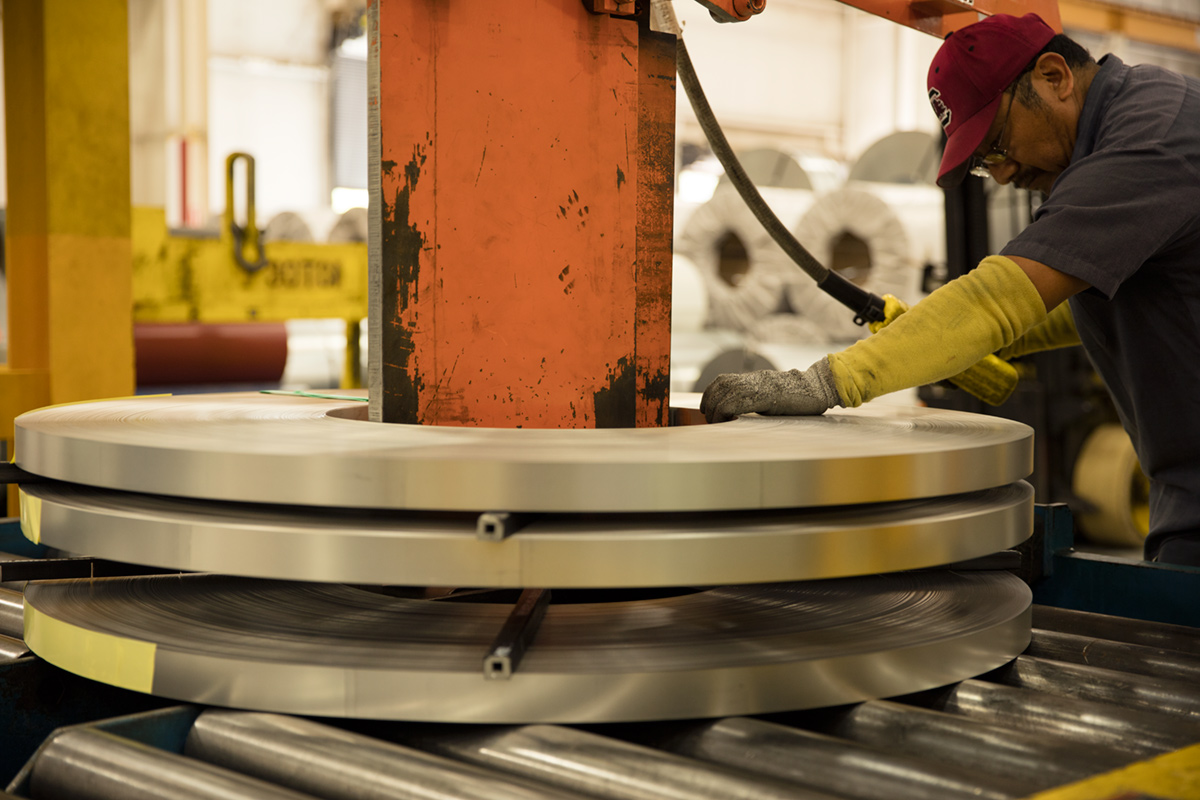 We're Customer-Oriented
We believe in long term partnerships. The best partnerships begin and thrive by deeply understanding our partners needs and desires, and working with them to ensure that we meet and exceed those needs and desires — every day.
We're Accountable
We believe that the core of accountability is reliability and personal responsibility. We believe in sharing the facts, and finding solutions that achieve results for our customers.
We're Curious
We believe there is always a better way. In other words, we haven't settled for what we already know. Instead, we never stop learning, because we know exploring new ideas and considering fresh perspectives is how we will thrive.
We're Approachable
At our core, we believe in earning our customers' total trust, which comes from treating customers personally as individuals and putting them at ease by rolling up our sleeves and leaning in.
IATF 16949:2016
We are certified by NSF International Strategic Registrations to conform to the standards of IATF 16949:2016. We do not see IATF as a marketing tool, this certification is merely a reflection of who we are, IATF is part of our DNA, and it is how we operate. Download the certificate here.